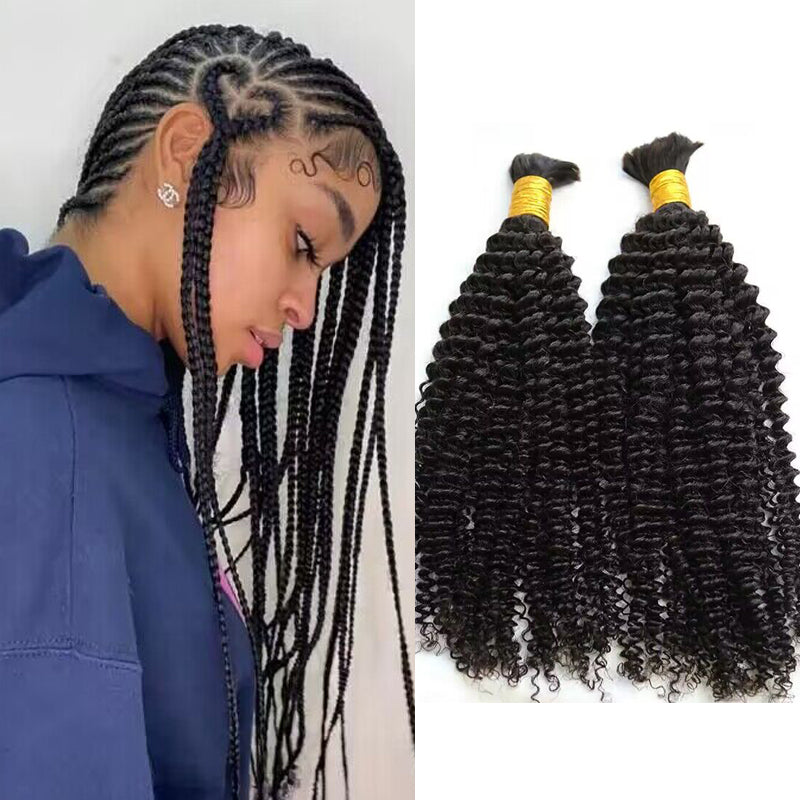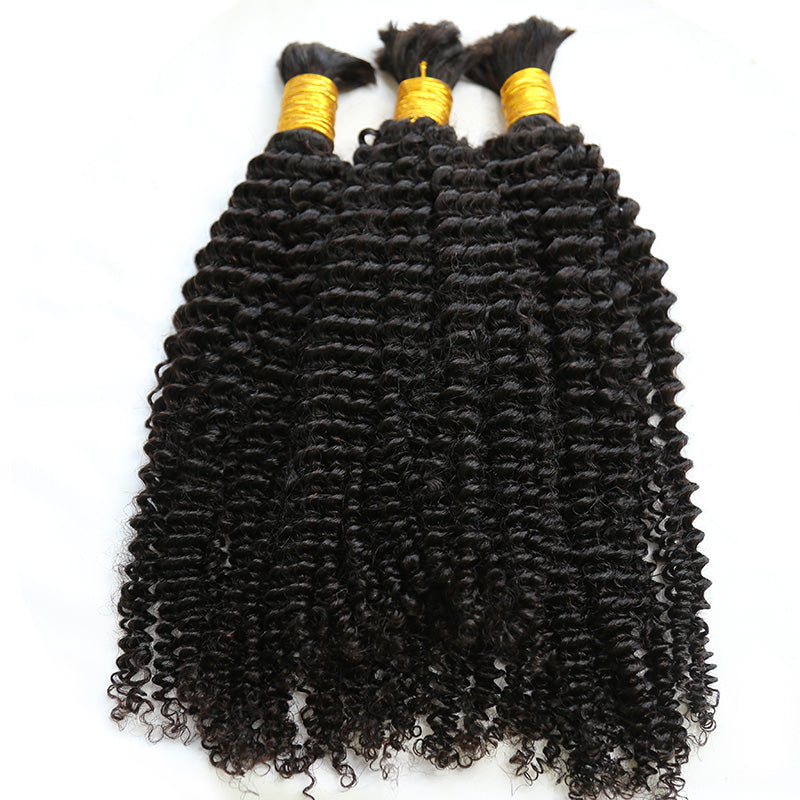 Bulk Human Hair For Braiding Kinky Curly
orders
Regular price
$137.00
Sale price
$90.00

/
Enjoy Free shipping via FedEx/DHL.
---

It is a good option to make braids with kinky curly bulk human hair. This hair type is not only versatile and natural-looking, but it also offers a wide range of styling options.
Whether you're looking to create box knotless braids or simple twists, kinky curly bulk human hair can provide the perfect texture to achieve a variety of styles.
Top-Knotted Bohemian Knotless Braids
Embrace the flowing cascade and abundant volume of your luscious strands, all the while orchestrating a harmonious dance that sweeps those unruly tendrils away from your countenance. Enrapture the observer's gaze with the artistry of knotted bohemian braids, a testament to the fusion of meticulous intricacy and unbridled expression.
@braidsbyope
Bohemian passion twists
@locsbyrhonda
Knotless bohemian braids
@pearlthestylist_
Can I use bulk human hair for braiding on damaged or brittle hair?
Absolutely! However, it is of utmost importance to exercise caution and implement appropriate measures to prevent any additional harm. When dealing with hair that is already damaged or brittle, adhering to certain guidelines becomes crucial in order to avert further damage.
Here are some recommendations to keep in mind:
Moisturize your hair: Ensure that your hair is well-moisturized both before and during the braiding process. This will help prevent breakage and dryness. Make use of a spray bottle to moisturize your roots in the morning and at night. Additionally, tying your hair down with a scarf or bonnet will help lock in the moisture.
Choose lightweight braiding extensions: Opt for bulk human hair extensions that are lightweight. This will reduce the tension exerted on your natural hair, minimizing the risk of additional damage.
Avoid tight braids: Tight braids can lead to tensile stress, which occurs when there is continuous pulling on the hair follicles. This can result in further damage. Instead, opt for larger sections and aim for minimal tension to protect your hair and edges.
Maintain proper hair care: Even when your hair is in braids, it still requires care and attention. Keep your scalp clean and moisturized, and steer clear of using products that contain unnatural moisturizing agents.
Avoid keeping braids for too long: It is not advisable to wear braids for an extended period of time, exceeding six to eight weeks. Prolonged use can cause damage to your hair and scalp issues.
By adhering to these guidelines, you can utilize bulk human hair for braiding on damaged or brittle hair while minimizing the risk of further damage.